School / Business - Key Points
Schools have access to a range of Teachers, Specialists, Education Assistants, Education Assistant - Special Needs, OSH Carers, School Officers & Cleaners.

Schools / Businesses will have a range of Areas of Expertise that will suit their specific needs.

Schools / Businesses have use of a sizeable database.

Schools / Businesses control all facets of the Booking Request.

Once activated, Schools / Businesses can use our 'Free' RSM App.

The Relief Staff Maestro's 'System' can be used for all or selected Booking Requests.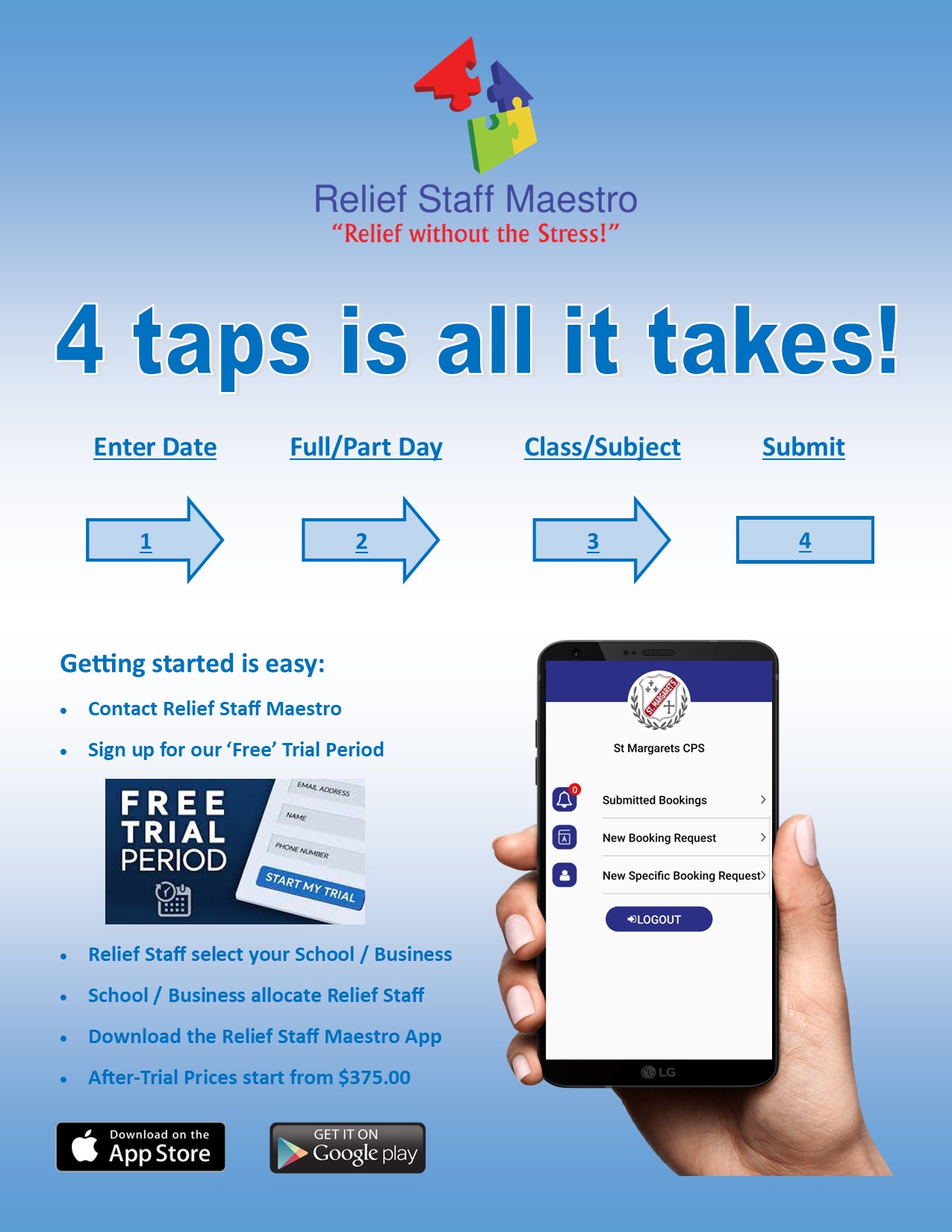 School / Business - Registration
Schools and Businesses must contact RSM before completing the online registration form.

RSM offers a range of plans and payment options that can be tailored to suit all School and Business needs and budget.  (Cost quoted by RSM on application)!
Let's Talk!
Let's arrange to talk and/or meet by clicking the Call to Action button.  You decide on a day and time that suits you. 
When we talk and/or meet we can elaborate on all aspects of our Relief Staff Maestro 'System' that have been developed to ensure all your School / Business Relief Staff needs are met.