West Australian schools are now officially open for Term 2.  Therefore, all members must make sure they have the latest version of the Relief Staff Maestro App downloaded for Term 2 (iPhone - Version 3.0 / Android - Version 3.0).
In addition, all members must read our updated Coronavirus Information before Accepting any Booking Requests.  Coronavirus Link: https://reliefstaffmaestro.com/coronavirus/
Relief Staff Maestro (RSM) provides a 'one stop system' to ensure Schools and Businesses can submit a request for Relief Staff and know suitably qualified and preferred relief staff will accept and attend. 
School / Business
Contact RSM before registering online, then when activated by RSM, use our Free RSM 'App' on any smartphone to make your Booking Request/s using our simple 4 quick screen touches, then sit back and let our system do the work for you.
In no time at all you will receive a notification that Relief Staff have been booked, allowing you to finish getting ready for work and focus on work related tasks when you get there.  We aim to take away the stress often associated with finding Relief Staff. 
Relief Staff
Register online and use our Free RSM 'App' on any smartphone to receive  Booking Request notifications that provides you with all the main details of the Booking.
If you can fulfill the Booking Request criteria, then simply press the 'Accept' button and you will be instantly notified if your acceptance has been confirmed.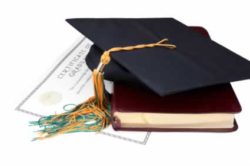 School / Business - Make an Appointment!
Contact us now to arrange either an appointment (Phone or Meeting), to discuss and/or show you how simple and easy it is to use the Relief Staff Maestro 'System'.
Relief Staff - Register Online!
Click the Register Online Button below and read and follow all the Relief Staff Information section before you officially register.